Mike Pyle – Landscape Designer, Co-Host of HGTV Inside Out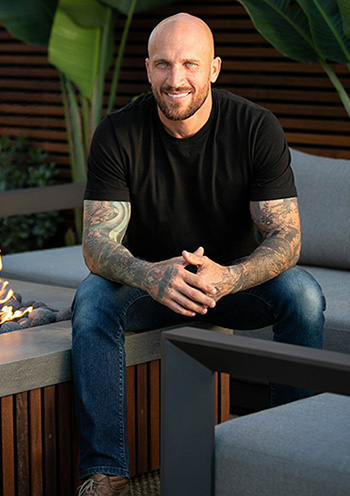 Mike Pyle has been in the landscape industry for over 20 years. Specializing in all areas of landscape from design to construction, to outdoor furnishings and firepits. Mike spent many years in Palm Springs, Ca. running his own landscape construction company gaining hands on experience of the necessary elements to build a beautiful and functional outdoor space.
Now residing in Orange County, Ca., Mike owns a Landscape Design firm managing his team of designers and projects anywhere from Southern California to Eastern Idaho. Gathering knowledge from a variety of climates has allowed Mike to create a very unique and drought tolerant landscape aesthetic for his clients.
For the past two years Mike has co-hosted HGTV's Inside Out where he works with clients on their home renovations, balancing their priorities and budgets to create a stunning space.
Don't miss Mike on stage Friday at 6:00 pm & Saturday at Noon.