Exhibitor Spotlight: Scraped Timber Co.
Jan 21, 2020, 18:53 PM
It's always exciting to talk to business owners who are passionate about their products—and their family. TJ and Sharisse Turner from Scraped Timber Co. will be exhibitors at the 2020 Des Moines Home + Garden Show and they kindly gave us a glimpse into the inspiration behind their quality, hand-crafted wood furniture and what keeps them (and their family) going.
TJ and Sharisse are a family of 6 as well as the proud owners of Scraped Timber Co., a family-owned and operated custom furniture business. They use wood-joinery techniques that allow friends and families to build memories around forever!
Just as beautiful as the products they build to tell your story, is the story of what pushed them to finally pursue their dreams and the strength they aspire to everyday.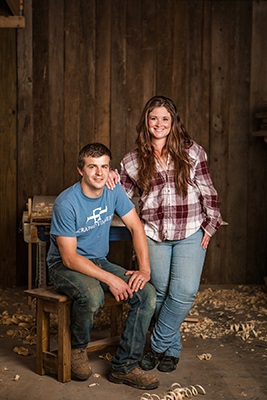 What inspired you to start Scraped Timber Co.?
Years ago, we both felt inspired by God to start a woodworking business. Neither of us had any idea how to start a profitable business. We aren't business people, and we certainly aren't salespeople; So, we just, naturally, ignored our prompting and kept this passion a hobby for years.
What finally got us going was our precious 2-year-old. She inspired us to pursue our dreams because life is too precious and fleeting to not do what we were born to do. She was nearly taken from us in a drowning incident. We are so relieved that she is healthy, alive, and happy today, and she continues to be our example and light. As the dust settled from this trauma, TJ and I felt so much love and gratitude for God, and the feeling came back into our hearts stronger than ever—that this business was what we were supposed to do. We owe it to God, and to our children to follow our daughter's example. We have drawn on her strength many a time throughout the ebbs and flows of business (and we are just getting started). While watching our daughter fight for her life, she taught us how to be prepared, kind, brave, honest, strong, and heroic. These are the characteristics we want our children to maintain as they grow into adulthood, and these are the characteristics we focused on as we started our business. We pour our hearts into every aspect of this business to show our four precious children by example how to live a quality, hand-crafted life.
Hence, our tagline, "Live a Quality, Hand-crafted life!" This business, and each piece of furniture we build, is built to encourage our children and every family we build for to maintain what character they already possess throughout all of their lives! And we never lose sight of the fact that this was built to show our love and appreciation to God for saving our little girl!
What makes your products unique?
Each piece of furniture we build moves from our family's hearts and hands to yours. We aim to give family heirlooms; therefore, your furniture is built to last. TJ is currently apprenticing with a very knowledgeable, talented Master Carpenter located in Jefferson, IA, Robby Pederson. This apprenticeship has taken TJ's work to the next level. He is learning joints, and wood working techniques that were present in 1800 wooden furniture. He builds furniture using antique hand tools that uniquely allows him to leave his artistry in every piece he creates. Each build is an original, one of a kind - allowing you to create the truly custom home of your dreams! Some popular items include heirloom boxes and hope chests that customers plan to hand down from generation to generation; please don't feel like we are limited to these though. If you want it, he can build it! (tables, doors, benches, nightstands, headboards, etc.) We would love to talk to you more about the joints and techniques that make the furniture last, so please feel free to reach out!
What do you have in store for the 2020 Des Moines Home & Garden Show?
We are so excited to participate in the Des Moines Home & Garden Show! We have partnered with some of our favorite local businesses to provide AMAZING prizes for a Scavenger Hunt GIVEAWAY on Friday, Saturday, and Sunday! Times and clues will be given through our Instagram stories. Be sure to follow us on Instagram and FB, @ScrapedTimber so you don't miss the clues. Our family loves riddles, jokes, and games, so come enjoy this scavenger hunt game with us. See you there!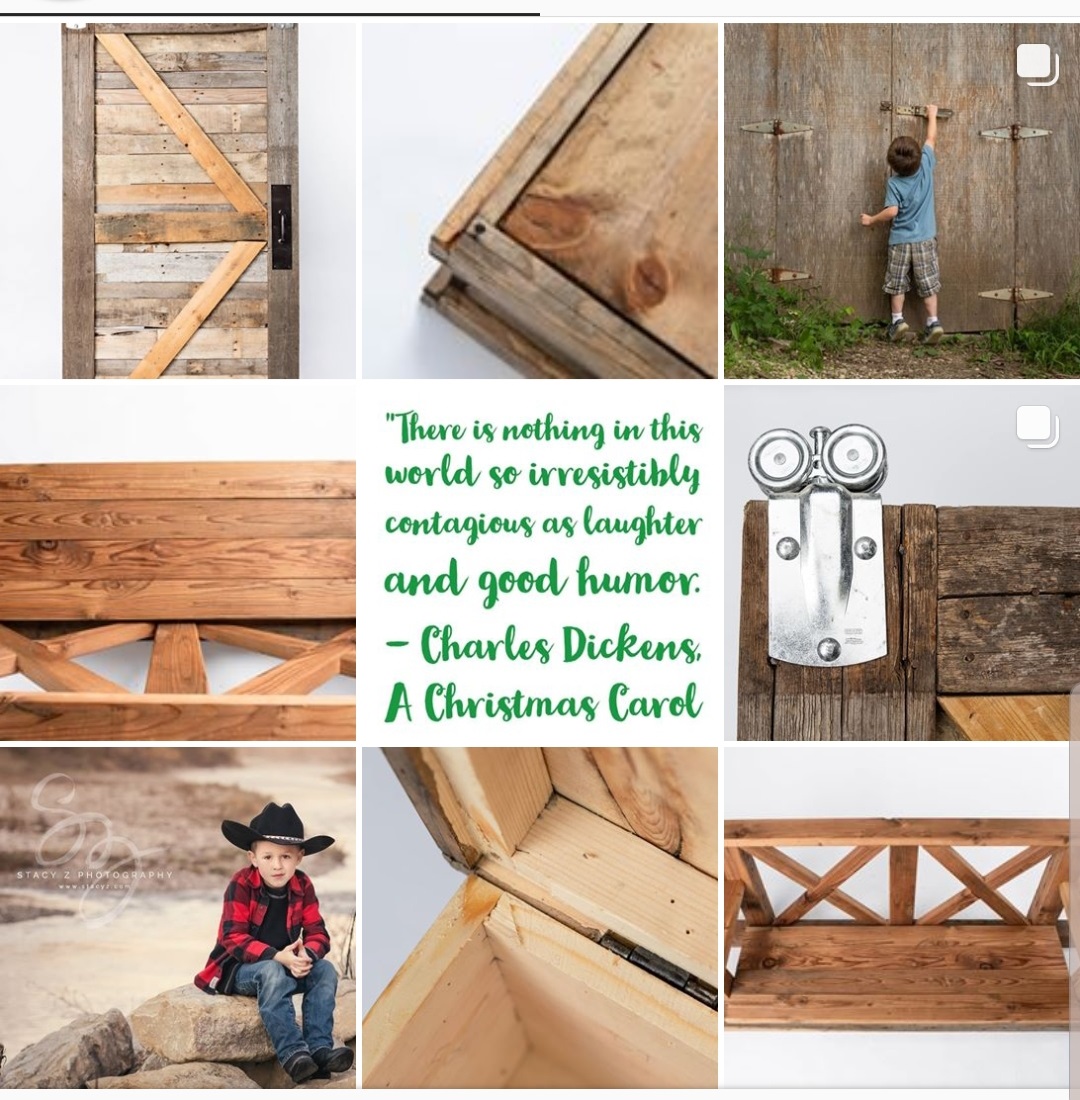 Don't forget to follow Scraped Timber to learn more and check out the giveaway!
Facebook - @ScrapedTimber
Instagram - @ScrapedTimber
Phone: 515-493-8270
The Des Moines Home + Garden Show is filling the Iowa Events Center with hundreds of trusted home experts, like Scraped Timber. Be sure to